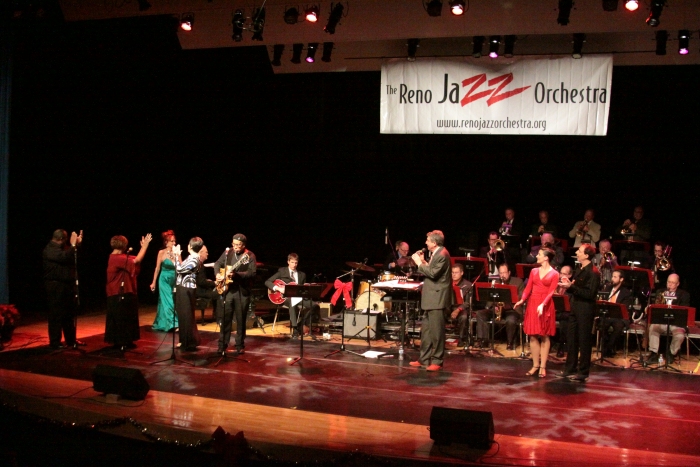 The concert date was Saturday, December 20, 2014.
The venue was Nightingale Concert Hall at UNR.
Guest Artists:
Madeline Eastman
Sam Weber
Ananda Bena-Weber
The Reno Youth Jazz Orchestra
Trey Stone
Jackie Landrum
Maurice Allen
Pat Esters
The Reno Jazz Orchestra's Jazz for the Holidays big band concert brought a wonderful mix of music, artists, and musicians to the stage at UNR's Nightingale Concert Hall. It was an evening for the whole family to enjoy! 

Every year the RJO selects some of the nation's finest vocal and dance talent to join them on stage and this performance was no exception.
Madeline Eastman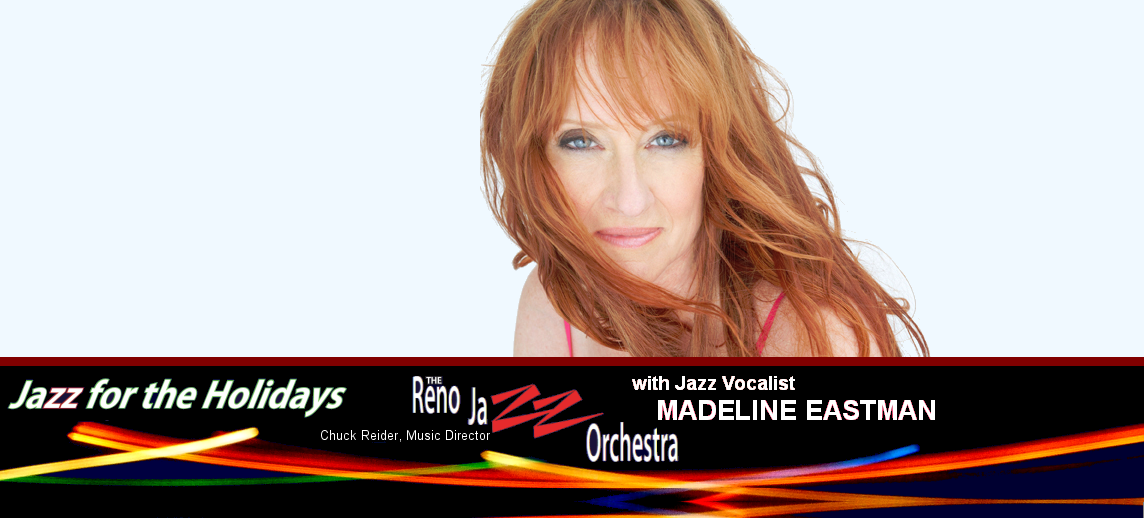 "Eastman follows a delightfully twisted path. She's an inveterately unpredictable traveler who never fails to take us to magical places." –JazzTimes Magazine
With the intensity of a torch singer and the chops of a post-bop saxophonist, Madeline Eastman has forged a singular approach unlike any other vocalist on the scene. The Los Angeles Times describes her as "a consummate, inventive, endlessly entertaining artist at work…a prime example of what jazz singing in the 21st century can be."
Eastman as been lauded for her original "hip" take on the music prompting CD Review to write, "She doesn't tinker aimlessly, she reconstructs with purpose. She lays depth charges right from the beginning."
Eastman was chosen four times (including this year!) as "Talent Deserving Wider Recognition/Rising Star" in DownBeat International Critics Poll, and voted one of the "Top Female Vocalists" in DownBeat International Readers Poll.
She has recorded eight CDs featuring such luminaries as Tony Williams, Cedar Walton, Phil Woods, The Turtle Island String Quartet and Kenny Barron. Barron also joined Madeline on a soon-to-be-released album they recorded with Amsterdam's famed 50-piece Metropole Orchestra.
Media Links for Madeline Eastman:
Sam Weber and Ananda Bena-Weber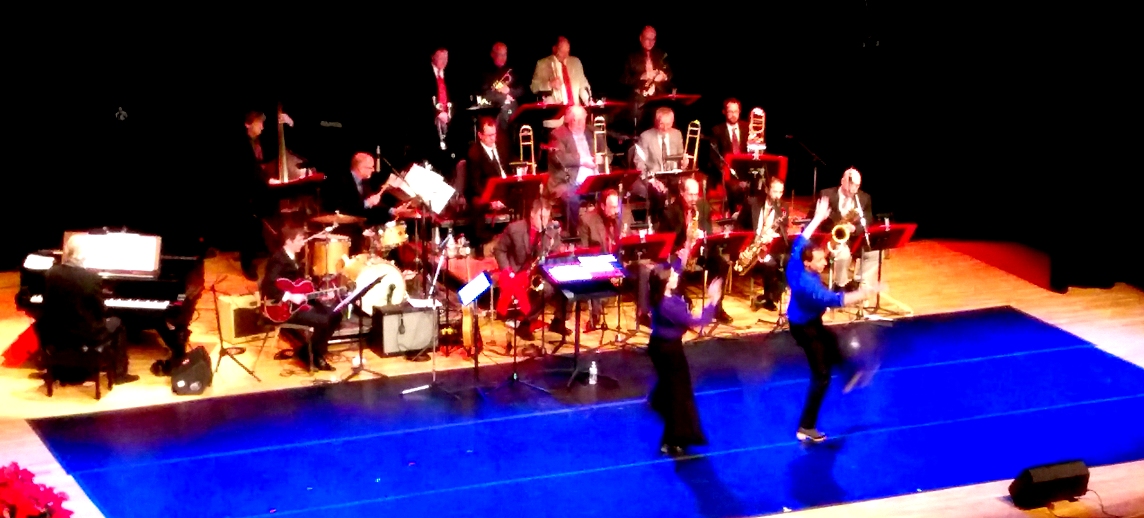 Sam Weber
Sam Weber is internationally acclaimed as one of the greatest Tap Masters of the 21st Century. Sierra Nevada Ballet's (SNB) first Permanent Guest Artist, Sam is a founding member of the Company. He was one of the first permanent guest artists of The Reno Ballet under the direction of Rosine Bena. Weber, a former ballet dancer, performed with the Joffery Ballet, San Francisco Ballet, Sacramento Ballet, Peninsula Ballet Theatre and The Jazz Tap Ensemble. Sam appears regularly with SNB and the Jazz Tap Ensemble and guest performs as a master tap dancer throughout the USA and Europe.
Media Links for Sam Weber:
Ananda Bena-Weber
Ananda Bena-Weber is principal dancer artist with the Sierra Nevada Ballet and a founding member. She has danced professionally as a soloist with the Reno Ballet when it was formed in 1994/95 and 1996. She danced with Perspectives Dance Theatre and Fascinating Rhythm Productions. A gifted choreographer, Ananda has choreographed several works for the professional ballet company, Sierra Nevada Ballet, and for the San Francisco State Drama Department, Peninsula Ballet Theater School Performing Group and San Mateo High School performing arts program. Ananda has been featured as a Principal dancer with the Sierra Nevada Ballet company since 2001.
Media Links for Ananda Bena-Weber:
Bring Me the Funk of James Brown Singers
Trey Stone, Jackie Landrum, Pat Esters, and Maruice Allen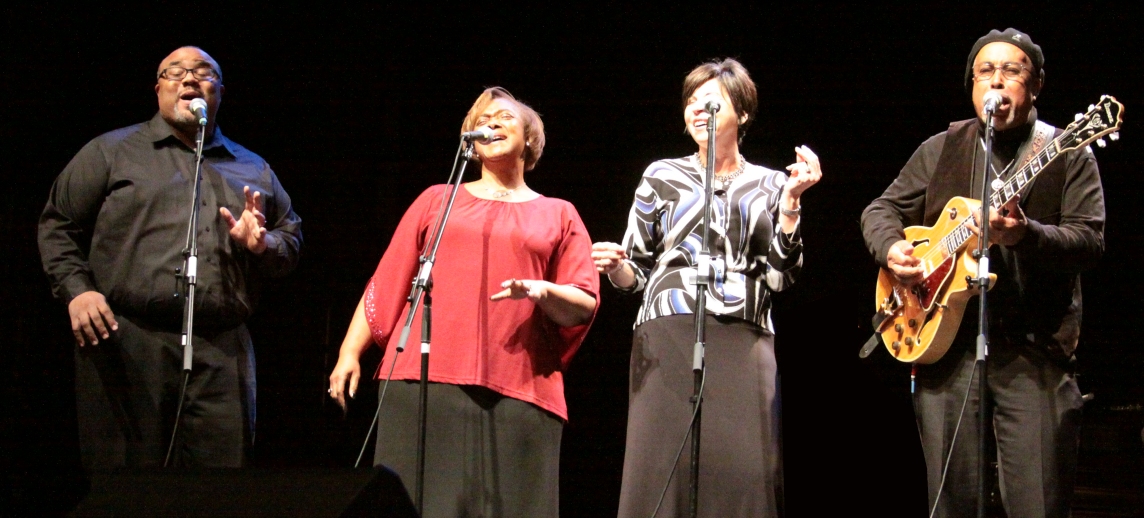 Trey Stone, Jackie Landrum, Pat Esters, and Maurice Allen are all accomplished performers in their own right. They accepted the offer of performing with the RJO last summer and rocked the house at each performance of "Bring Me the Funk of James Brown". Pat and Maurice were also featured singers in the RJO's "The Jazz and Soul of Porgy and Bess" last year. We are privileged to have them all back for an encore performance of Donny Hathaway's "This Christmas".
Media Links for Bring Me the Funk of James Brown Singers:
The Reno Youth Jazz Orchestra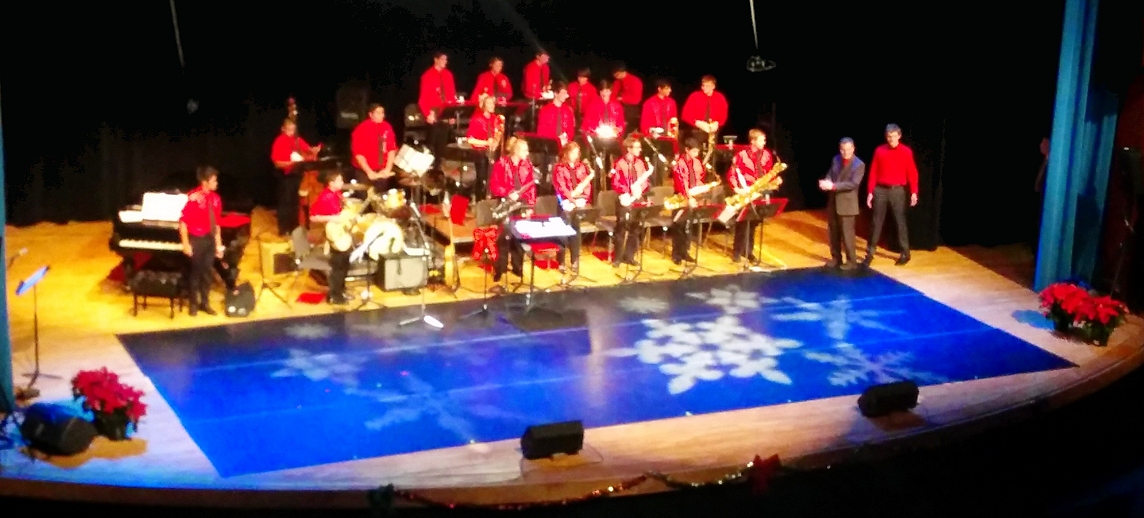 The Reno Youth Jazz Orchestra (RYJO) offers young jazz musicians the opportunity to perform together in a variety of ways. The Orchestra has three diverse configurations, including the full orchestra and a small rotating combo. Musicians also have the opportunity to create their own musical collaborations with other members of the Orchestra, as well as receive one-to-one coaching and instruction from experienced and recognized jazz musicians, both locally and internationally.
Douglas Coomler, RYJO Music Director
Doug has played professional saxophone throughout our area for over 20 years and has played with artists such as Johnny Mathis, Robert Goulet, Frank Sinatra Jr., The Temptations, Four Tops, Gordie Brown, and the Supremes. Realizing the importance of education, Doug recently earned his Master's Degree in Jazz Performance from UNR. Doug has been a member of the Reno Jazz Orchestra for many years and is regularly featured during our performances.
Media Links for the RYJO:
More Jazz for the Holidays