---
John Riley
Drums
(Feedback; Guest Artist)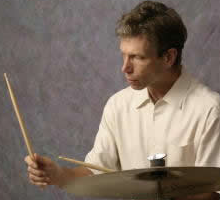 John began playing drums at age eight, after receiving a snare drum as a gift. With the support, encouragement and patience of his parents, John and Mary Ann, he played in the school band and began drum lessons with a good local teacher, Tom Sicola. While under Tom's guidance, he gained control of the snare drum through work on the rudiments and reading. Eventually, he acquired a complete drumset and lessons expanded to include "beats of the day," coordination and reading studies for the drumset. At age twelve, John began playing in rock bands and heard his first jazz recordings, the soundtrack to The Gene Krupa Story and Max Roach's Conversation. Two years later, he played his first "professional" gig, which he obtained through an audition played over the telephone. John began studying with Joe Morello in 1971, after meeting him at a drum symposium. John went on to attend the University of North Texas, where he was introduced to a larger world of music and percussion. While at UNT, he played in, toured, and recorded with the famed One O'clock Lab Band. In 1976, he moved to New York City and was soon called to join the Woody Herman Band. Following that great experience, John returned to New York and began freelancing with a wide spectrum of world class musicians including Stan Getz, Milt Jackson, Miles Davis, Dizzy Gillespie, John Scofield, Bob Mintzer, Gary Peacock, Mike Stern, Joe Lovano, the Vanguard Jazz Orchestra, the Carnegie Hall Jazz Band, John Patitucci, Bob Berg, and many others.
John has a Bachelor of Music degree in jazz education from the University of North Texas and a Master of Music in jazz studies from Manhattan School of Music. He is on the faculty of Manhattan School of Music, and Kutztown University, and is an Artist in Residence at Amsterdam Conservatory, Holland. John is also the author of The Art of Bop Drumming, Beyond Bop Drumming, The Jazz Drummer's Workshop, The Master Drummer DVD, and has taught master classes around the world.
---
PAUL LUCCKESI
Instructor, Fresno City College

(Feedback)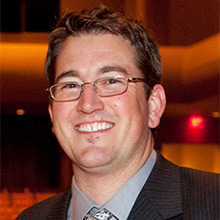 Fine, Performing and Communication Arts Division, Fresno City College.
Paul Lucckesi has a BA in Music Education from CSU, Fresno. MM in Music Education from Central Washington.
Lucckesi is a former director of the Monterey Jazz Festival All-Star Student Ensembles (Middle and High School) and Jazz Educator of the Year for California (2013). He is a clinician and adjudicator throughout the Western United States.
---
Matt Hoormann
Assistant Professor, Lindenwood University
(Feedback)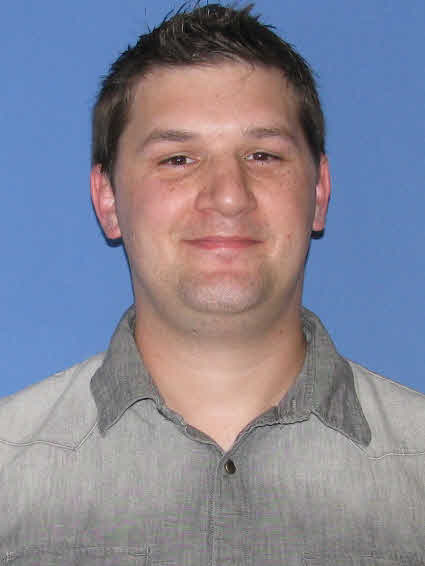 A versatile and respected performer, clinician, and educator, Dr. Matt Hoormann received both a Bachelor of Music and a Master of Music from Southern Illinois University Edwardsville and a Doctor of Musical Arts from the University of California Los Angeles, all in trombone performance.
Some of the notable artists and ensembles Matt has had the opportunity to perform with are the Boston Brass, The Rat Pack is Back touring show, the San Diego Symphony Pops Orchestra featuring Lou Rawls, Debbie Boone and the Tommy Dorsey Orchestra, Frankie Valli and the Four Seasons, the Saint Louis Low Brass Collective featuring members of the Saint Louis Symphony Orchestra, the Vinny Golia Large Ensemble, Daniel Rosenboom, Doc Severinsen, Louis Bellson, Pat Sheridan, Sam Pilafian, Mike Vax, Paul McKee, Bill Perkins, Kim Richmond, Clay Jenkins, Scott Whitfield, Jens Lindemann, Bill Reichenbach, Alex Iles, James Miller, Gary Hobbs, Stockton Helbing, and Allen Vizzutti. Performances have led Hoormann to much of the United States as well as parts of England and France.
At Lindenwood University, Hoormann serves as the director for the university's jazz activities and music business program. Under his direction, the Lindenwood University Jazz Orchestra was the featured collegiate jazz ensemble at the 2017 Missouri Music Educator's Conference. Hoormann also coaches the jazz combos; serves as assistant director for the Lindenwood Lions Pride Marching Band; teaches Jazz History, Music Business I/II, and Brass Methods; oversees junior and senior recitals and internships; and provides private instruction in trombone and euphonium.
Hoormann is a member of the National Association for Music Education, the Missouri Music Educators Association, the Missouri Association for Jazz Education, the International Trombone Association, the Jazz Education Network, and the American Federation of Musicians (Local 2-197).
Hoormann is an endorsing artist for Conn Trombones.
---
Dean P Sorenson
Associate Professor and Director of Jazz Studies;
University of Minnesota
(Feedback)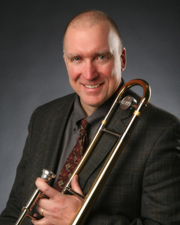 Dean Sorenson (b. 1963) is Associate Professor and Director of Jazz Studies at the University of Minnesota as well as a prolific and highly sought-after composer, arranger, trombonist, educator, and clinician. He received his bachelor's degree in trombone performance from the University of Minnesota and his master's degree in jazz arranging and composition from the Eastman School of Music.
Mr. Sorenson's most recent publication is STANDARD OF EXCELLENCE FIRST JAZZ PERFORMANCE, a collection of jazz charts for elementary bands and jazz bands. He is the co-author of the STANDARD OF EXCELLENCE JAZZ ENSEMBLE METHOD and ADVANCED JAZZ ENSEMBLE METHOD, an innovative and comprehensive series for middle school and high school jazz ensembles. He is also the author of STANDARD OF EXCELLENCE JAZZ COMBO SESSION, and composer of numerous pieces for concert band and jazz ensemble published by the Neil A. Kjos Music Company. As an advocate of jazz education and the expansion of the repertoire, he continues to develop creative materials and methods to help students and teachers better understand the art form. An outstanding clinician, conductor, and soloist, he is frequently featured at festivals and conventions around the country and abroad. He also maintains a full schedule of concert and recording dates as a Yamaha performing artist.
Mr. Sorenson has composed and arranged for numerous ensembles including the Glenn Miller Orchestra, the Airmen of Note, the United States Air Force Band, and the Minnesota Orchestra. He is active as a commissioned composer and arranger for jazz ensemble, concert band, and chamber ensembles, and has also written several sacred choral pieces. 
---
Resident Clinicians
---
Andrew Heglund, D. A.
Percussion, Jazz in the Schools Director, Associate Professor, UNR
(Jazz Combo Clinics)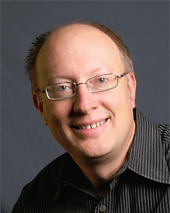 Andrew Heglund is Associate Professor at the University of Nevada, Reno where he teaches percussion, directs the UNR Percussion Ensemble and Jazz Big Band 1. Heglund holds a Doctor of Arts Degree in Music from the University of Northern Colorado and a Master's of Music Degree in Jazz Studies from the University of North Texas.  Since moving to the Reno-Tahoe area in 1996, Heglund has performed with jazz artists Lee Konitz, Cedar Walton, Bobby Hutcherson, Bud Shank, Ravi Coltrane, Robin Eubanks, and Fred Hersch.  He also performs with the UNR faculty quintet The Collective, The Reno Jazz Orchestra, and the Ed Corey Trio.  Heglund has played on four CDs with the Collective (North, Boats, Balance, Once and Again) and one CD with the Ed Corey Trio (Modal Citizen). He also performs with the Reno Philharmonic Orchestra and the Discover Music Percussion Ensemble.  Recently, Heglund was percussion soloist with the University Wind Ensemble for their performance of Joseph Schwantner's Concerto for Percussion and Orchestra. Dr. Heglund is an active clinician/adjudicator in the Northern Nevada and Northern California areas and organizes the annual Northern Nevada Day of Percussion.
---
Ed Corey
Jazz Guitar, Music Theory, Composition Lecturer, Jazz & Improvisational Music, UNR
(Jazz Combo Clinics)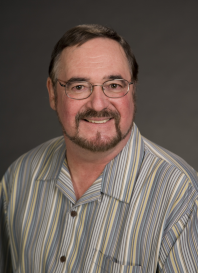 Ed Corey has taught music at the postsecondary level for 18 years and is currently instructor of guitar and guitar ensemble director at the University of Nevada, Reno. He earned his bachelor's degree at the University of New Hampshire, Durham and received his master's degree from California State University, Sacramento. Corey has performed for 35 years as a jazz guitarist throughout the country, and has also performed for many years with casino showroom orchestras in Reno. Ed presently performs in the Reno/Tahoe area with his own jazz guitar group, The Ed Corey Trio.
---
Peter Epstein
Saxophone, Department Chair, Assistant Professor, Jazz & Improvisational Music, UNR
(Jazz Combo Clinics)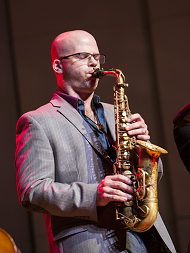 Peter Epstein began his career in 1984 in Portland, Oregon. After several years apprenticing with many of the region's top jazz artists, he relocated to Los Angeles, California to study jazz saxophone and various world music genres at California Institute of the Arts. After receiving a Bachelor of Fine Arts degree from CalArts in 1992 he moved to Brooklyn, New York and has since appeared on more than 50 recordings and toured in 20-plus countries with artists including Brad Shepik, Ralph Alessi, Bobby Previte, James Carney, Joao Paulo, Jim Black, Scott Colley, Ravi Coltrane, Medeski, Martin, & Wood, Peter Erskine, and many others. Peter has recorded seven critically acclaimed albums as a leader:Staring At the Sun (MA), The Invisible (MA), Solus (MA), Old School (MA), Lingua Franca (Songlines), Abstract Realism (Origin), and his latest,Polarities (Songlines 2014).
He is a founding member of the School for Improvisational Music in New York City and has taught numerous workshops at universities, conservatories, and music festivals around the United States (Eastman School of Music, California Institute of the Arts, New England Conservatory) and the world (Nepal, India, Slovenia, Poland, Sweden, Germany, Portugal, Colombia).  He received his Master of Music Degree in Saxophone Performance from the University of Nevada, Reno in 2004. Currently, Professor Epstein is enjoying his tenth year teaching at the University of Nevada, Reno where he is the Director of Jazz & Improvisational Music and Associate Professor of Jazz Saxophone. Peter is a member of the Jazz Studies faculty ensemble, The Collective, and has appeared with the Reno Philharmonic Orchestra, Reno Chamber Orchestra, and Reno Jazz Orchestra. Recent honors include the 2013 Nevada Regents' Award for Creative Activities and a 2014 Nevada Arts Council Artist Fellowship.
---
Hans Halt
String Bass, Jazz Piano Jazz Composition, Lecturer, Jazz & Improvisational Music, UNR
(Jazz Combo Clinics)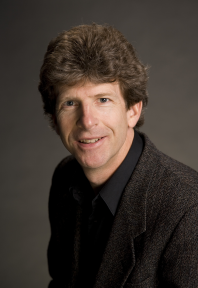 Hans Halt holds his Bachelor and Master degrees from UNR and is a full time instructor of bass and jazz studies at the university. He is currently teaching Jazz Arranging, Jazz History, Jazz Composition, Jazz Improvisation, Jazz Keyboard Techniques and Applied Bass and Piano.
Mr. Halt began playing professionally over thirty years ago in Buffalo, NY. In 1980, Hans moved to the San Francisco Bay area gaining experience playing with top Bay Area musicians, including Mark Levine and Pete Escovedo. Since moving to the Reno area in 1985, Hans has been an active performer and composer with a variety of creative groups, including the Afro-Cuban jazz group No Comprende, The Ed Corey Trio (CD-Modal Citizen), and the University of Nevada, Reno's jazz faculty, The Collective, (CDs- North, Boats,Balance, Once and Again). He also performs regularly with the Reno Philharmonic and the Reno Jazz Orchestra.
Mr. Halt has performed with numerous top jazz artists participating in the Reno Jazz Festival, including Peter Erskine, Bobby Hutcherson, Geri Allen, Fred Hersch, Lee Konitz, Ravi Coltrane, and Avishai Cohen.
Mr. Halt is an experienced clinician, having presented master classes and performances for the Reno Jazz Festival, Music Teachers National Association, and Brigham Young University.
---
JAZZ IN SCHOOLS

"[The students] get the best of both worlds. They get to perform in front of a bunch of people, their friends, other schools, and then they get to have feedback on their performance by some world class professionals."

Andrew Heglund, D.A.
Associate Professor, Music Theory, Percussion
Department of Music
University of Nevada, Reno