The Reno Jazz Orchestra continues to keep jazz alive and vibrant in Northern Nevada. And, in order to provide more cultural and educational opportunities to our community, we need your support! By supporting Reno's premier jazz orchestra, you are helping us fulfill our mission of performing and preserving one of America's only indigenous art forms – big band jazz.
The Reno Jazz Orchestra is a 501 (c)(3) nonprofit organization. All contributions are tax-deductible to the extent permitted by law.
Follow the links below to learn about our various fund-raising campaigns, the benefits, and how to donate:
A message from Chuck Reider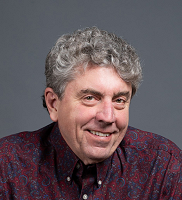 To learn more about how your contribution can support our music and education programs while you enjoy some very special personal benefits, please contact me at any time.
Whatever your contribution, you can take pride that your donation helps us with supporting the arts in Northern Nevada and is used in many ways to support our organization.
For more details, please call 775-372-6160 or email chuck.reider@renojazzorchestra.org.
On behalf of the entire Reno Jazz Orchestra organization, we'd appreciate your tax-deductible donation, and we look forward to sharing our passion with you.
Gratefully, Chuck Reider
Board President
---
Read the Annual Report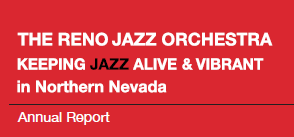 ---
SHARE YOUR TIME - VOLUNTEER!
Volunteers are vital to The Reno Jazz Orchestra. The RJO relies on donations of time to strengthen our organization and to ensure our many events run smoothly. Opportunities exist to assist with performances and special events throughout the year in Reno and Tahoe.
Interested in becoming a volunteer? Call or email now to join our pool of volunteers. Contact Lee at 775-372-6160 or email Lee at 
lee.koch@renojazzorchestra.org
.
---
Our Corporate Sponsors
COLLABORATORS AND CONSORTS