While the RJO accepts donations of any amount, today we are reaching out to invite you to be a part of our new RJO Partners Program (formerly "Band of 100"). With your tax-deductible donation, you receive VIP benefits while your financial support enhances our programs and purpose.
The Reno Jazz Orchestra is a 501 (c)(3) nonprofit organization. All contributions are tax-deductible to the extent permitted by law.
A message from Chuck Reider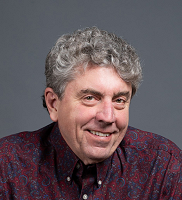 To learn more about how your contribution can support our music and education programs while you enjoy some very special personal benefits, please contact me at any time.
Whatever your contribution, you can take pride that your donation helps us with supporting the arts in Northern Nevada and is used in many ways to support our organization.
For more details, please call 775-372-6160 or email chuck.reider@renojazzorchestra.org.
On behalf of the entire Reno Jazz Orchestra organization, we'd appreciate your tax-deductible donation, and we look forward to sharing our passion with you.
Gratefully, Chuck Reider
Board President
---
Choose Your Donor/Membership Level:
Band Fans Level ~ $100 - $499
(Benefits include invitations to private performances, backstage "Artist Meet & Greet" parties, early ticket purchase opportunities, and special seating)
(Click the above button, fill in the amount of your donation)
---
RJO Partner Level ~ $500 - $999
(Benefits include all the above plus recognition in our Performance Playbill and on our Website)
(Click the above button, fill in the amount of your donation)
---
Pay What You Can ~ $10.00 or More
(Your contribution will help keep big band jazz alive)
(Click the above button, fill in the amount of your donation)
---
Ways to Donate:
---
Our Corporate Sponsors
COLLABORATORS AND CONSORTS