By Dallas Smith, RJO saxophonist and Board President
In 1959 when I was in the sixth grade, I first began to play the clarinet, under the instruction of my band director, Dr. George Corradino. Dr. Corradino is now 91 years old.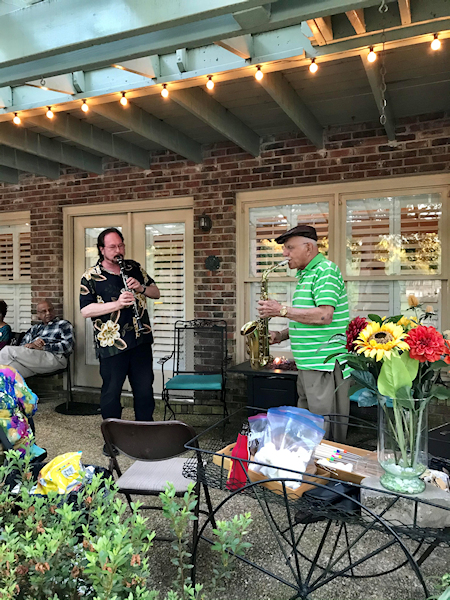 He attended a party last week during a visit to my old hometown of Columbus, Georgia. We jammed together on such favorites as Georgia on my Mind, Sweet Georgia Brown, New York New York, and finally What a Wonderful World. George is an outstanding musician, playing clarinet, saxes, string bass, and piano. He has directed bands, symphonies, and choirs. He gigged with his trio (playing bass and singing) for many years. He was for years the coordinator of all the county's school music programs. Most important, he is my lifelong mentor, role model, and friend.